Compensation Institute 2019
Workers' Compensation: Eliminate injuries – Restore abilities
The Workers' Compensation Board (WCB) works to encourage open and transparent communication with all our customers and partners. This is why the WCB hosted Compensation Institute 2019 on March 25 and 26, 2019 at TCU Place in Saskatoon.
This free two-day educational event featured a number of world class speakers addressing current workplace health and safety issues. The WCB's claims management, prevention and employer services departments had sessions allowing for questions and meeting one-on-one with WCB staff.
Some of the sessions from this year's Compensation Institute were recorded. Others were not available for recording for proprietary reasons.  Visit our YouTube channel, Sask Workers' Compensation Board, to view the recorded sessions.
Tab title

Day 1 - Monday, March 25
Tab title

Day 2 - Tuesday, March 26
Contact
Contact information
Contact a WCB representative to find help.
Call to action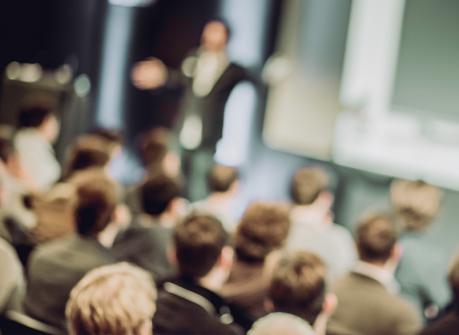 Look for more upcoming events