Annual general meeting 2020
The Saskatchewan Workers' Compensation Board (WCB) invites you to join its 2020 annual general meeting (AGM) via teleconference on June 24 at 10 a.m.
Because of the ongoing COVID-19 pandemic and to maintain physical distancing, the WCB is hosting its AGM presentation via teleconference.
Our board chair, CEO and executive team will report on policy decisions, financial operations and new and continuing initiatives.
Our AGM is an important opportunity for you to learn about the WCB's financial and business results from the past year.
Questions
Please submit your questions in advance to askwcb@wcbsask.com. We will be addressing the pre-submitted questions during the presentation. Any follow-up questions after the presentation can also be sent to askwcb@wcbsask.com. The answers to your questions will be included and posted in the transcripts on our website.
Document downloads
The following documents were shared ahead of our 2020 annual general meeting:
Description
Description
2019 overview
Safety highlights
Quality & timeliness
Financial highlights
Future outlook
Contact
Contact information
Contact a WCB representative to find help.
Call to action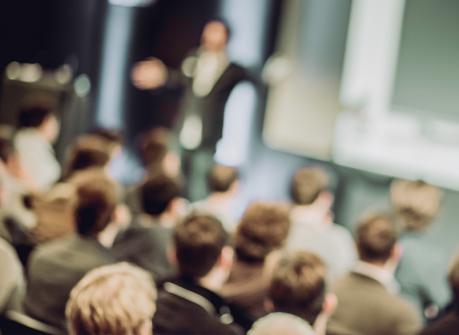 Look for more upcoming events